Presentation
Cinemaniax.Net (A Cybermaniax Communications website partner) in association with Les Films Séville, are giving you the chance to win one of the 5 double passes to the premiere of THE TWILIGHT SAGA: BREAKING DAWN PART 2 (In theaters November 16th), in original version, at the Scotia Bank Cinema (977 Sainte-Catherine Street West, Montreal, QC. H3B 4W3, 514.842.0549) on Thursday, November 15th 2012 at 7 pm.
How to participate
To be eligible for the THE TWILIGHT SAGA: BREAKING DAWN PART 2 contest, you must like us on facebook page or follow us on our twitter account, and then complete the participation coupon below before Monday, November 12th at midnight (11:59pm exactly!) The contest is open only to residents of the Greater Montreal Area. No purchase necessary. © 2012 Les Films Séville.
Synopsis
After the birth of Renesmee Cullen, Bella, who is now a vampire, finds herself enjoying her new life and abilities with Edward, Renesmee, Jacob, and the rest of the Cullen Family. But Irina, a member of the Denali Vampire coven, misidentifies Renesmee for an immortal child, a human infant who has been bitten and transformed into a vampire, which has become a taboo in the Vampire world.
Irina reports the Cullens to the Volturi, in revenge of her mate, Laurent, who had been killed by the Quilute Wolf Pack. In a final attempt to survive, the Cullens begin to gather foreign Vampire clans and nomads to stand and witness against the Volturi, including the Denali, the Amazonian, the Egyptian, the Irish, and Romanian Covens. With their allies, the Cullens and the Wolf Pack stand to prove their innocence to the Volturi once and for all.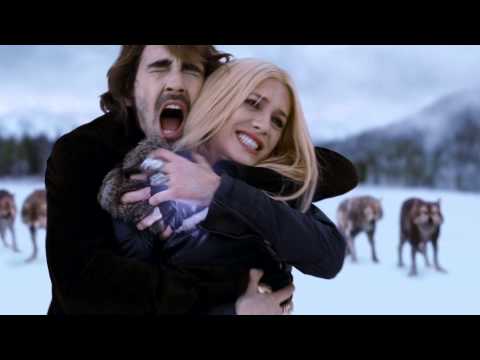 Production
Directed by: Bill Condon
Produced by: Wyck Godfrey, Karen Rosenfelt and Stephenie Meyer
Screenplay by: Melissa Rosenberg from a novel from Stephenie Meyer
Music by: Carter Burwell
Studio: Summit Entertainment
Distributed by: Les Films Séville
Release date: November 16th 2012
Country: United States
Language: English
Le concours est maintenant terminé.
Links for The Twilight Saga: Breaking Dawn Part 2
Cinemaniax.Net links